Share:
---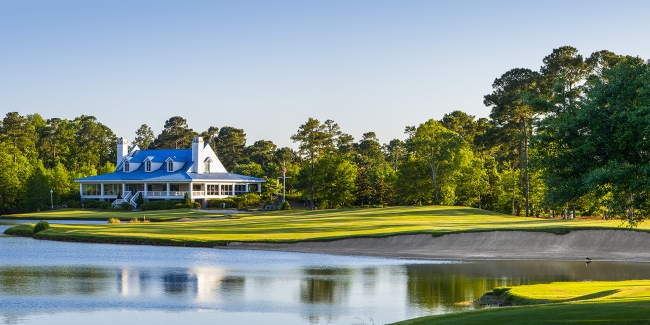 True Blue Golf Club
A Magnificent Experience
By Mike May
If and when you get a chance to visit Myrtle Beach, South Carolina, do yourself a favor and make a tee time at the True Blue Golf Club (900 Blue Stem Drive, Pawleys Island, South Carolina; 843-235-0900). A memorable experience is guaranteed. If anything, you will probably be disappointed that you only budgeted time for one round and not two rounds around this reclaimed marshland, originally known as Pawley's Plantation. When publications like Golf Digest, Golf Magazine, Myrtle Beach Golf Digest and South Carolina Magazine give True Blue two thumbs and high accolades, there must be something magical and alluring about the place. As soon as you walk off the 18th green, your golfing gut will tell you that a replay experience is necessary. If not on your current trip, then on your next trip to the Palmetto State's number one golf region.

It's worth noting that the roots of the name True Blue can be traced to the property's early origins as the home of indigo plants from which a vivid true blue dye was extracted and then used by British textile mills -- back in the mid 1700s. When this piece of land was first cultivated back in 1711, it was originally known as Pawley's Plantation. In addition to providing a regular supply of true blue indigo, the land has also been used to grow rice and then it became a hunting playground.

Now, golfers are the main tenants at True Blue - from dawn to dusk. If there's daylight at True Blue, somebody is peppering the pins with approach shots and attempting to conquer Old Man Par at this par-72 layout where water is a major feature on the first four holes and last three. In between are 11 holes which feature acres of well-placed waste bunkers, dogleg par fours, brilliant par threes, and a series of putting surfaces where no two greens which are ever alike.
At True Blue, you begin and end the front nine with a pair of dogleg par fives. You start the back nine with a big left-to-right dogleg par five and conclude your trek around the inward half with a right-to-left par four which measures well over 400 yards, where water hugs the left side of the fairway from tee to green. To play 1, 9, 10, and 18 in, say, one over par is quite an achievement. At the 18th green, the clubhouse is adjacent to the green. The second-story veranda is usually filled with locals and visiting golfers who are enjoying a post-round libation in the comfort of the shade, which means golfers usually get a gallery as they conclude their True Blue experience.

At True Blue, with the exception of the five par three's, only one of the par fours or par fives is a straight-away hole. At True Blue, you will be required to move the fall from right-to-left or vice versa with your tee shots.

The many waste bunkers along the fairways actually help keep your ball in play and ensure that the pace of play is steady. After all, it's easier escaping from a hard-pan lie in a waste bunker than from the base of a palmetto bush or a group of pine trees that line most of the fairways.

Enough has been written about True Blue and it's time to make a tee time. Remember: your memorable experience at what was once Pawley's Plantation is guaranteed. It was for me and will be for you.

Revised: 02/08/2018 - Article Viewed 661 Times - View Golf Course Profile
Share Comment
Written By: Mike May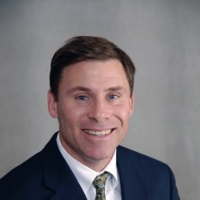 Mike May is a Wellington, Florida-based freelance golf and sportswriter, who is also a 25+ year public relations and communications executive in the sporting goods industry. He is also a veteran high school soccer official, an experienced high school basketball coach, an avid athlete, a part-time personal trainer, and a passionate golfer who is forever in pursuit of Old Man Par. He is a member of the Golf Writers Association of America.